Posted by Georgina Bennett on 3rd Sep 2014
Sugared almonds are a traditional bomboniere given to wedding guests.
Sugared almonds, also known as Jordan almonds are almonds coated in a sugar candy. Sugared almonds originated in Italy. They are given to guests at Italian weddings, and are usually wrapped in matching tulle tied with a ribbon. The five sugar coated almonds represent health, wealth, happiness, fertility, and long life.
Sugared almonds are also very common in Greek weddings. Odd numbers are chosen, such as five because they can not be divided, which represents the unity of the bride and groom. It is also believed that if an unmarried Greek woman places the sugared almonds under her pillow, she will dream of her future husband.
Tulle circles are a perfect way to wrap your Jordan almonds. Simply place them inside the circle of tulle, and tie with a colour ribbon to match your colour scheme.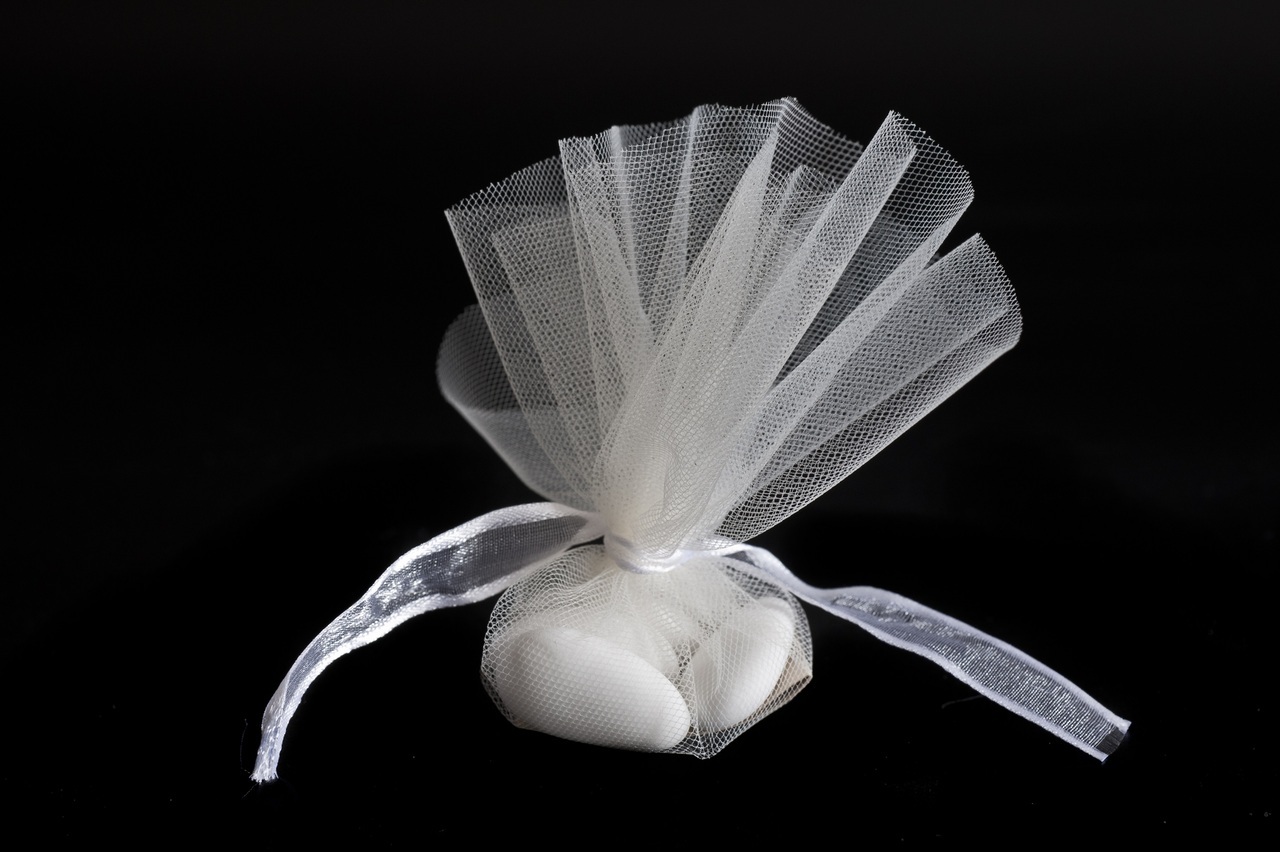 Organza bags also great for filling with sugared almonds. As they come in a range of colours, you can choose the colour to match your wedding colour theme.