Posted by Georgina Bennett on 16th Jul 2014
Our beautiful climate here in Australia makes a beach the perfect backdrop for your wedding ceremony. However, there are some factors to consider when planning a beach wedding.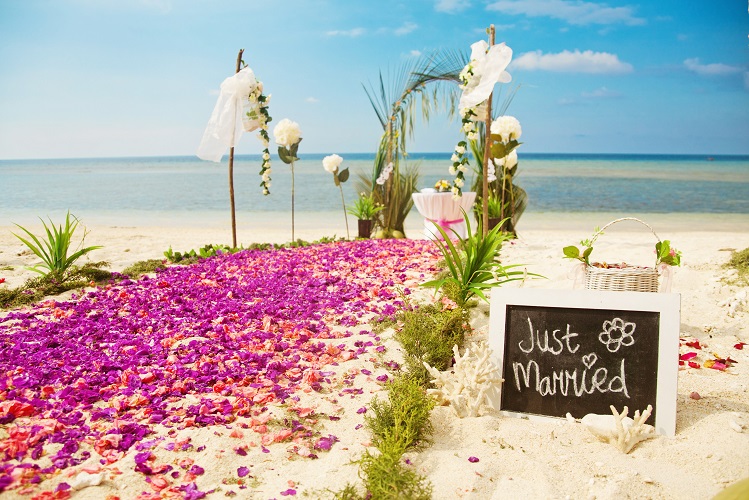 Having a beach wedding can mean your guests are sitting or standing in the hot sun. Have bottled water or other refreshments available for your guests. Hire drink dispensers to fill with delicious coloured drinks. Also have some parosals available for guests who may need shade. Having a basket of thongs available can also be handy for guests to slip off their more formal shoes. You can print your wedding program on a DIY fan to give as a practical favour for guests.
Often beach weddings call for a more casual affair. Dress the bridal party appropriately for being on sand and near water. Shorter dresses are ideal. Our sand unity ceremony decor is also perfect to include into a beach wedding ceremony.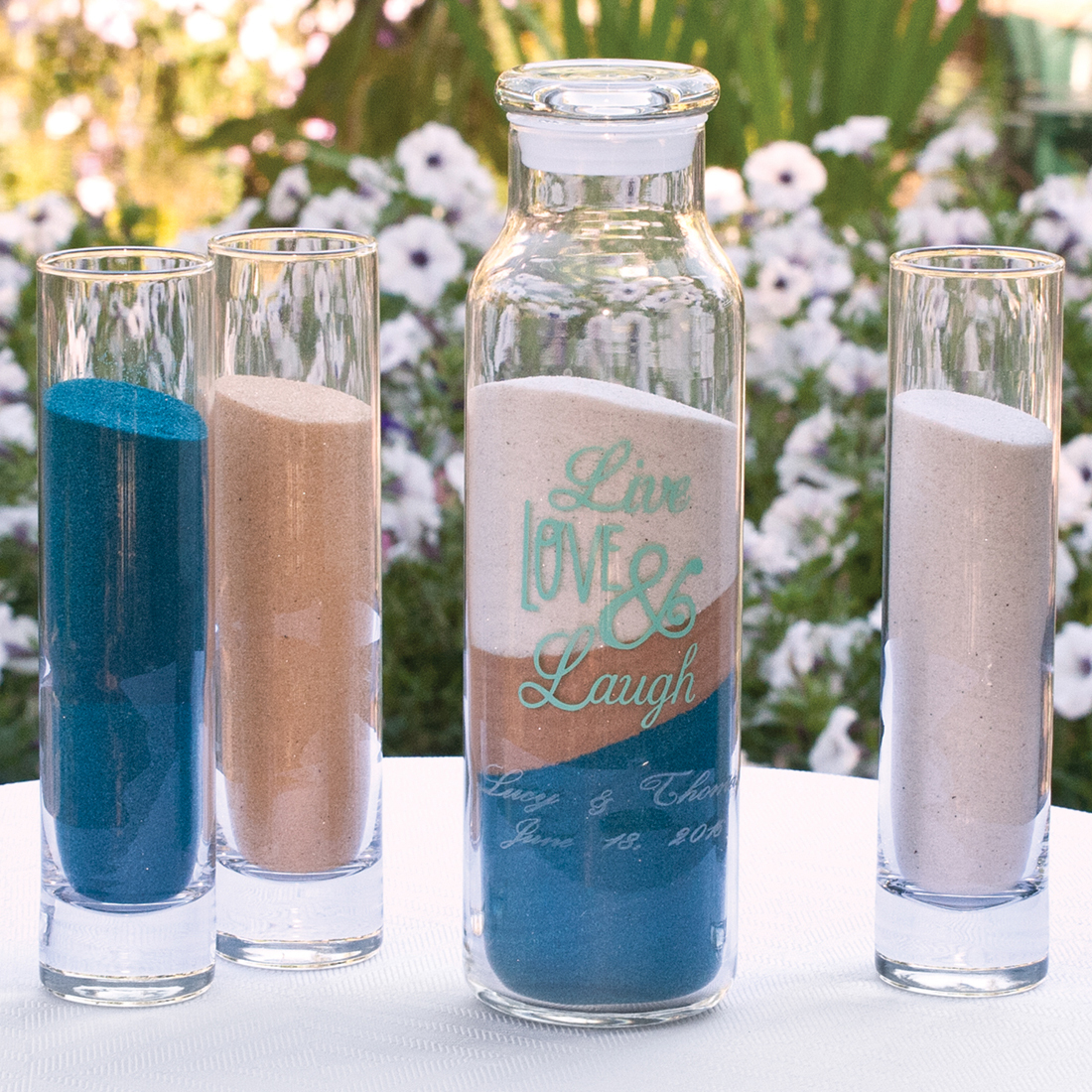 With all outdoor ceremony areas, have a back up plan in case of bad weather. Continue the beach wedding theme into your reception. Use coloured sand in centrepieces. We stock coloured sand in a variety of colours. Our beach wedding cake topper is the perfect accent for your wedding cake. Finish your decor with starfish and seashell decorations. Select colours of the sea, beach and outdoors such as blue, white, beige and yellow.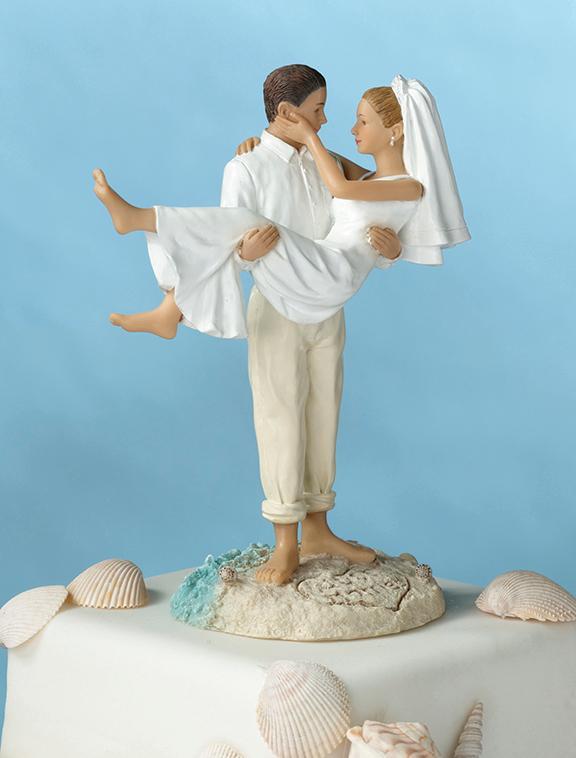 Slip off your shoes, feel the sand between your feet and enjoy the sun and the surf at your picturesque beach wedding.