Posted by Georgina Bennett on 17th Jun 2014
After spending so much time preparing for your wedding, don't forget to send the important thank you cards to show your appreciation to your wedding guests.
When to send:
Be prompt with sending your thank you messages. Your wedding thank you cards are to be sent within around 2 months after the ceremony. If wedding gifts are arriving before your big day, by all means send the thank you cards out when you receive your gifts. This will make it easier to complete the thank you cards if spread over time, so you are not writing them all at once. Ordering your thank you cards at the same time as your invitations can help you to be organised and ready to send them. It also allows you to match your thank you cards to your invites.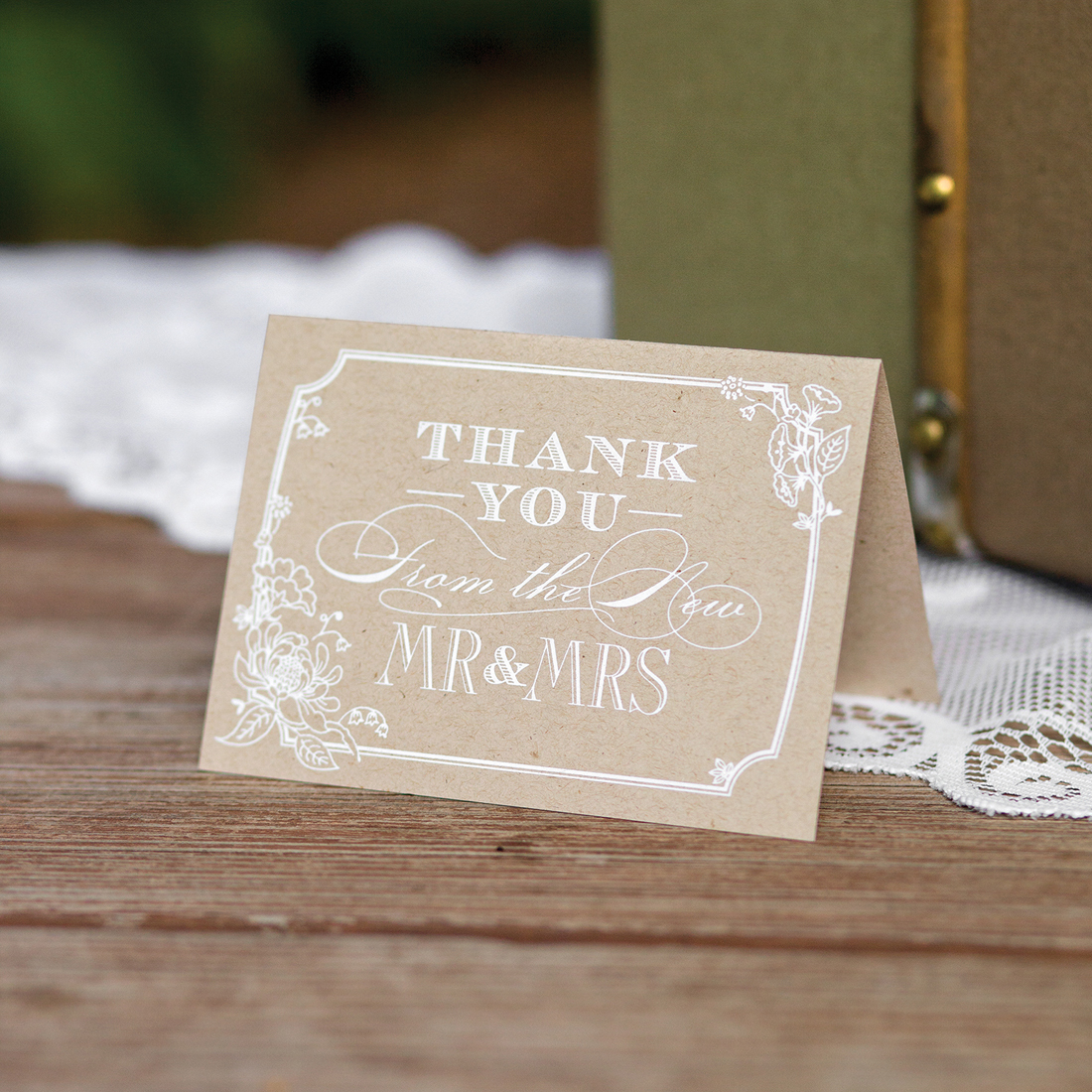 What to write:
An easy rule of thumb to follow us to greet the guest, show your gratitude, specify their gift, and thank them for attending your wedding. For guests who have included money as a gift, you can mention how the money is being used. Make sure the thank you note is handwritten. Another nice touch is to include a photo of the guest at the wedding.
Who to send to:
Thank you cards are to be sent to anyone who has contributed to a gift. If hosting your wedding, your parents deserve a special thank you mention. Also, a special thank you should be sent to your attendants showing them how you appreciate their effort and support throughout the wedding time. Don't forget a special thank you to anyone who hosted events or showers for you. Also think about people who have helped out of town guests or given special help and kindness throughout the planning time. You don't have to send thank you cards to your suppliers and vendors, but if you feel someone has been especially helpful for your day, then they would be most appreciative of receiving a thank you also.