Posted by Georgina Bennett on 16th Mar 2015
Bomboniere are small gifts given by the bride and groom to their guests as a thank you for sharing their special day. Thank you tags are perfect to use at your wedding to attach to your favours for your guests. They then give an added touch of decoration to complement your favours and reception tables.
We sell preprinted decorative thank you tags in a variety of designs to suit your wedding theme.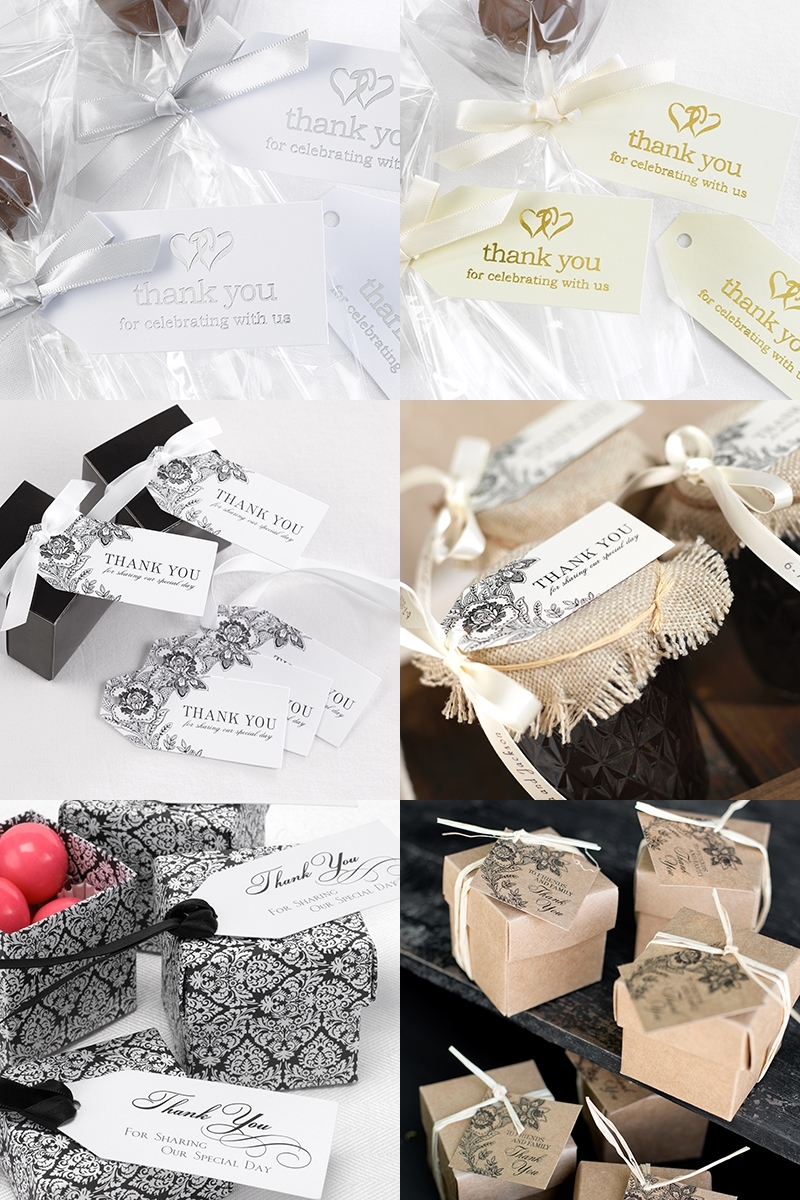 We also stock plain kraft tags. These are ideal for the DIY bride and can be personalised with the guest's name and a message.