You are planning your wedding and now Coronavirus, the worst-mannered wedding crasher in history has arrived on the scene. So, what next? Postpone, cancel, keep planning, or just throw all your wedding decorations on the floor and open a bottle of wine?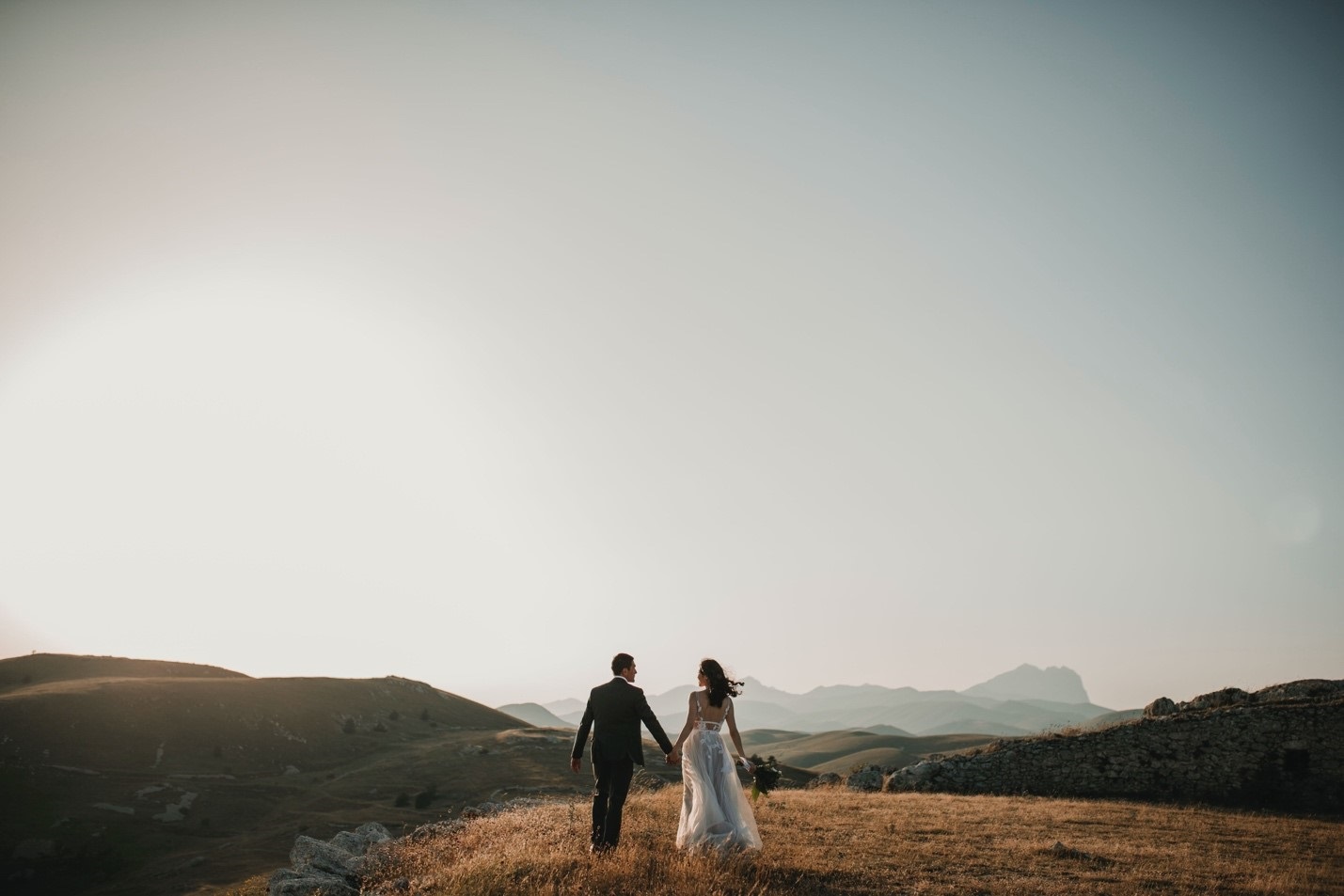 Understandably brides all over the globe, who were at various stages of planning their weddings, are very concerned.
Before making the big decision on how to move forward, brides and grooms should consider the major factors.
Guests: Have an honest conversation with your guests starting with closest friends and family. Do you have guests coming from other states or overseas? How are they feeling about the idea of overseas travel in the future? Will they still attend the wedding if borders reopen? Let them know you respect any decisions they make about attending the wedding. From there you will have a better idea of guest numbers.
Timing: We know setting a date is a difficult task to begin with, and work schedules, school holidays and life needs to be considered. Keeping the same date exactly a year later is becoming a popular choice for many couples. A year to breathe, save more and maybe do some more shopping.
Venue and vendors: If you have a wedding planner ask them to send you a list of terms and conditions regarding refunds and date changes. If not, go through this with each booked to calculate how much money you would lose by cancelling the wedding and also if postponing the wedding. Some vendors will give a credit even if you don't have a new date set.
Family planning: A factor for some engaged couples if they are planning to have a baby. Talk about if you would put your family plans on hold or just go for it and deal with the timing later.
After going through these factors you will be able to make a more informed decision and choose one of the following options.
Going Ahead With The Wedding As Planned: In this case you may need to change your guest numbers depending on the rules that apply to venues at the time. You can inform your guests ahead of time that this might be the worse case scenario. You might consider live streaming the ceremony for guests who are unable to attend.
Peace of mind by postponing: If the possibility of what will happen in the future is causing you stress and anxiety it might be better to take the option of postponing the wedding.
Cancelling: For some couples this may also be the decision to make at this stage.
After you talk through all the details with your partner, and maybe also with your family, you will slowly get a clearer view of how you might want to move forward. The situation with COVID-19 is changing rapidly, so if you have time before making decisions then don't hurry. Don't stop planning your wedding completely. Instead look for the joy in planning and carry on with details that you will need to take care of no matter when you get married. Read wedding blogs, shop for the dream bling shoes and take this quiet time to start working on your vows. Love will conquer all.