Posted by Georgina Bennett on 21st Feb 2014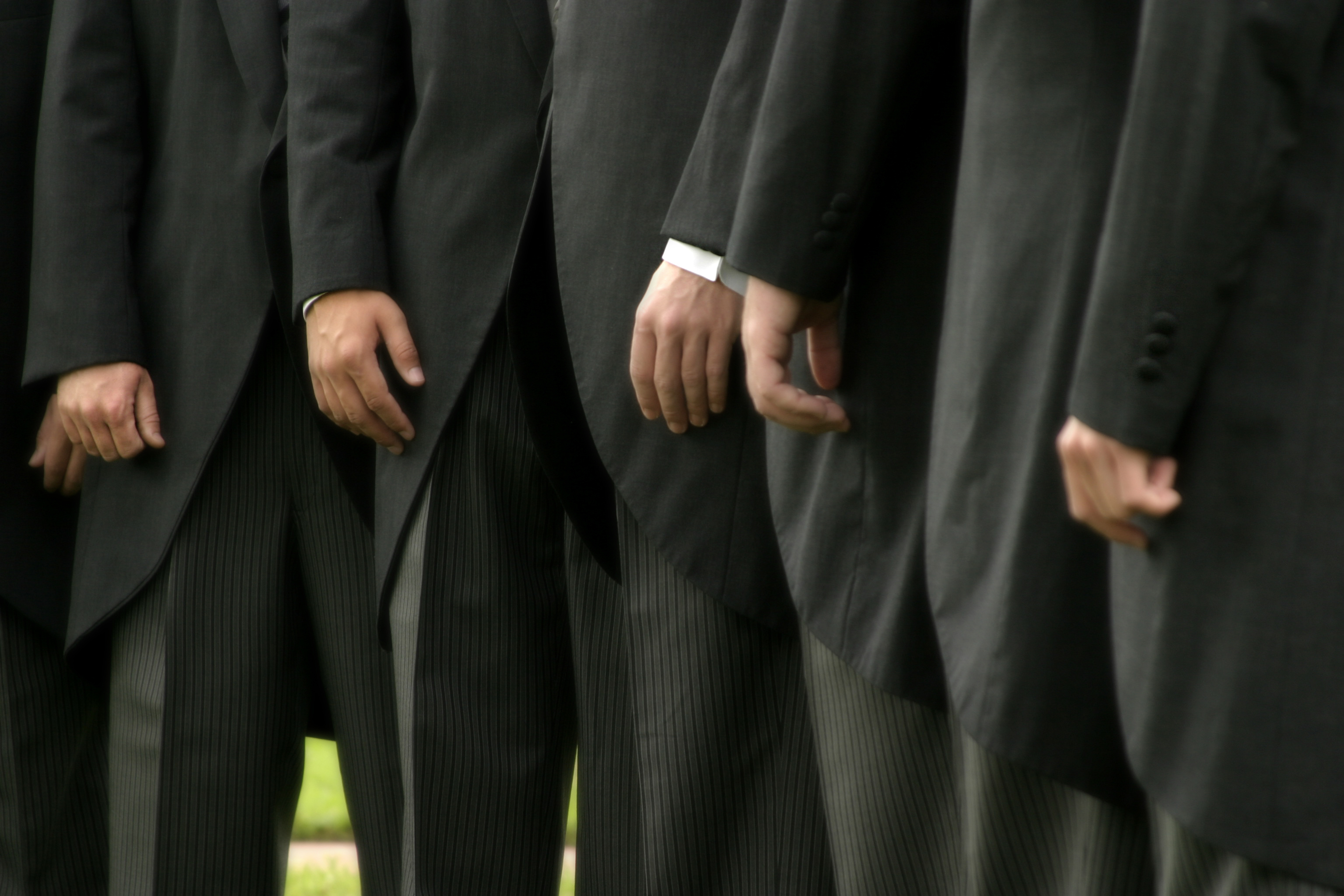 We have all stood in front of the wardrobe wondering what to wear to a wedding hoping that we didn't choose the wrong colour or style for the type of wedding we were attending. Other than not wearing white, (especially if it's a bridal style dress!) many of us really don't know what proper dress code is. Although there are many rules of what to wear and what not to wear, it's always important to remember that you shouldn't upstage the bride or draw attention away from her. If you aren't sure, err on the side of caution and go with something neutral. For those of you that are clueless about proper wedding fashion, we put together this guide just for you!
Formal Daytime Wedding
For a formal daytime wedding, a knee length dress or skirt suit is appropriate for women. For men, do not wear a tux. A simple dark suit is best.
Formal Evening/Black Tie Wedding
For women, cocktail dresses (knee length to long gown) or formal skirt suits are the usual dress code. Heels and an evening bag/clutch are the preferred accessories. For men a black suit is appropriate unless the invitation specifies "Black Tie Only" or Tuxedo. In that case, a tuxedo should be worn.
Informal Daytime Garden/Beach Wedding
For an informal daytime wedding, a simple sundress with sandals is appropriate (you can even wear flats). For men a dress shirt and khaki or linen pants is appropriate.
Of course there are always grey areas to dressing for weddings, especially when the invitation doesn't specify what type of wedding it is. For an evening wedding, you are always safe with a nice dress as a woman or a suit for a man.
If you are still unsure, it's best to ask the bride and groom. What are your suggestions for dressing appropriately for a wedding?