Posted by Georgina Bennett on 18th May 2014
You might call them wedding favours, favors, bonbonniere or bomboniere. Wedding favours are a gift to give to your wedding guests to thank them for their attendance and to give them a momento of this special occasion.
Bonbonniere or wedding favours were traditionally made up of 5 sugared almonds. These sugared almonds symbolised health, wealth, happiness, fertility and long life. If choosing to stick with this traditional favor idea, you may choose to wrap them in traditional white tulle circles or our organza bags which come in a range of colours to suit your wedding colours.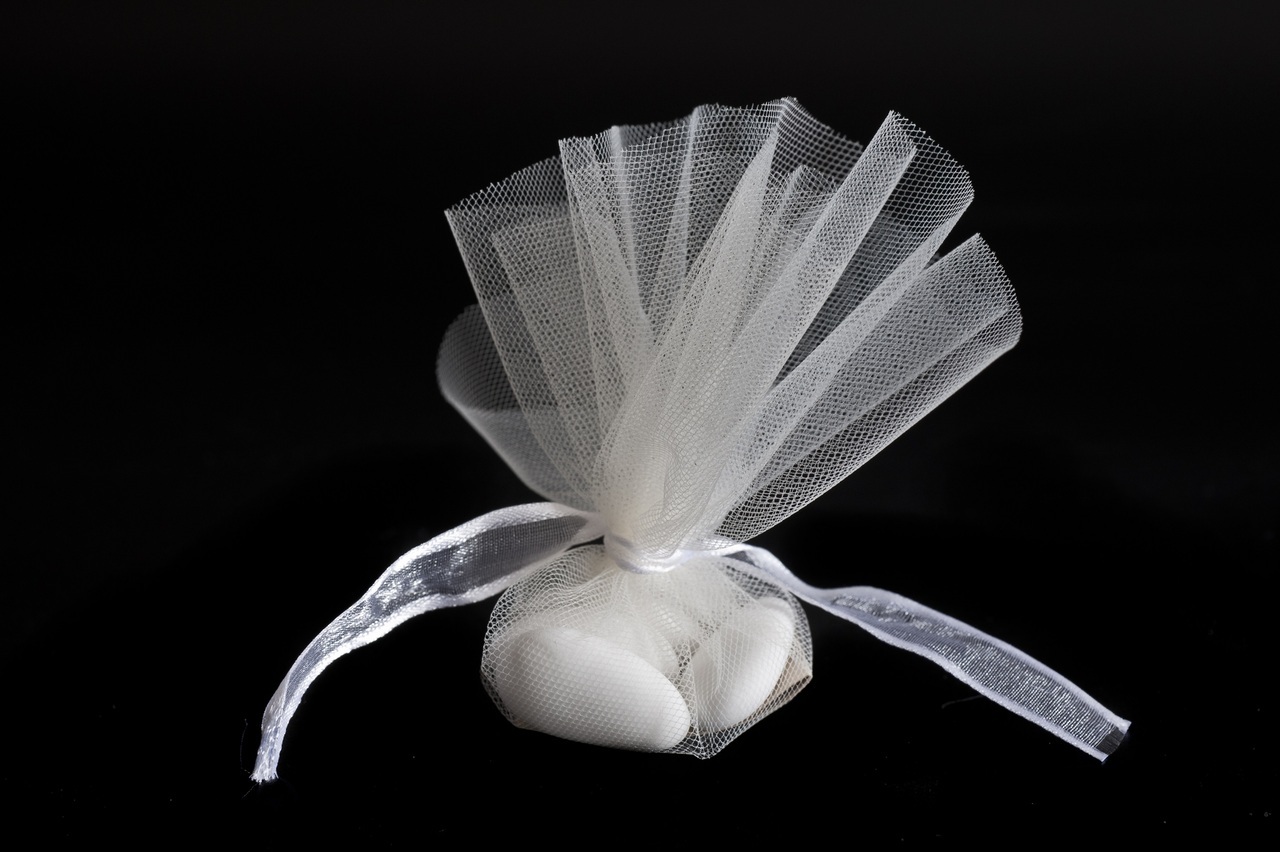 Alternatively, you may wish to choose a more contemporary wedding favour. There are so many varied choices of bonbonniere to co-ordinate with your style and theme of your wedding. The possibilities are endless.
Firstly think about your budget and how much you plan to spend on each favour to help guide your choices.
You may prefer to choose a favour which can also be part of the wedding table decor. Mini photo frames can double as a placecard, engraved glasses or stubby holders or decorative place card holders can add to your tables and make a lovely gift.
You may choose a practical addition to your wedding such as giving silk fans for a summer wedding or thongs for a beach wedding.
Alternatively, homemade treats such as soap, jam, cookies are a thoughtful gift for your wedding guests.
Another edible bomboniere idea is to have a lolly buffet as part of your wedding reception. Allow your guests to fill decorative bags or boxes with lollies and sweets from the buffet.
Another choice, is to give useful gifts such as salt and pepper shakers or bottle openers that your guests can use at home later.
Other unique choices which are popular include giving gifts such as small cacti plants or seeds for guests to plant.
Enlist help from your bridesmaids and family to help prepare your bomboniere. Preparation can include assembling and filling boxes and attaching tags and coloured ribbons.
Shop from our range of wedding favour supplies.