Posted by Georgina Bennett on 14th Aug 2014
Pets are an important part of the family, so it is not surprising that people want to include them in their special day. More and more brides and grooms are having their pets as a ring bearer, escort or companion on their wedding day. After all, there is nothing more adorable than seeing a dog in a tux.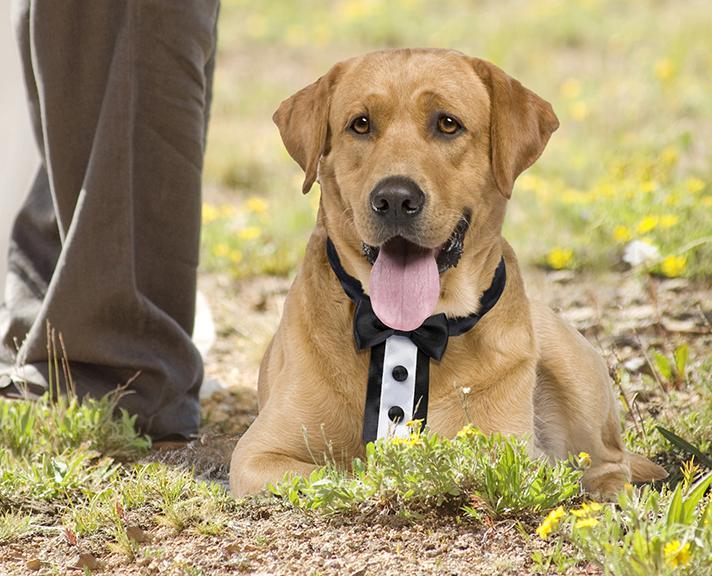 There are some things to consider if you are opting to include your pet into your wedding.
1. Consider the pet's personality. Is your pet going to be well behaved and comfortable in a crowd of people? Consider having a pet sitter or a trusted person, who can look after your pet and opt to remove him or her from the situation if they start to find the situation uncomfortable or stressful.
2. Check also that animals are allowed at the wedding ceremony area. Some may have a strictly no pets policy.
3. Does anyone have allergies to pets? Inform guests who may find pets difficult if they suffer from allergies.
4. When dressing your pet, ensure that they are safe and comfortable. Instead of opting for a full uncomfortable costume, we have a more simpler bow tie collar and flower collar to dress your pets.
5. Have your pets prepared for the day. Lots of practice for the task and the location. Allow plenty of practice time at the rehearsal. Groom your pet or have a dog washer visit to get them ready.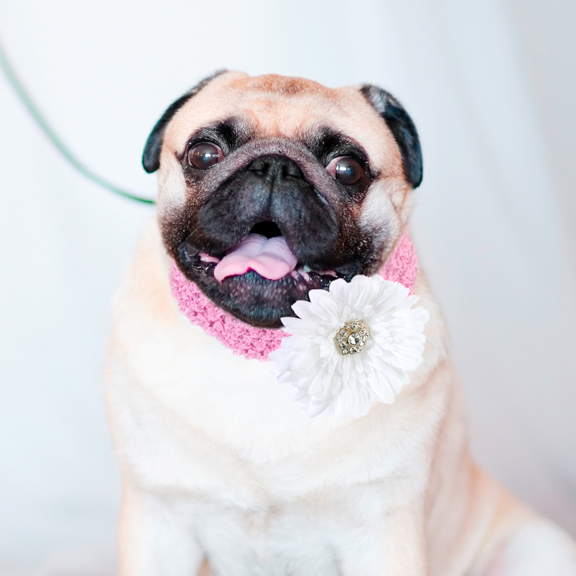 If you cannot have your pet in your wedding for any reasons, there are still other options to include them in your special day. Another option to include your pet in the day is to have someone bring along your pet just for the wedding photos. Having your family pet as part of your wedding portaits or even engagement photos might be a more simpler option. Include them on your save the date announcements. Also, don't just think dogs at weddings, but any pet. You could even ride your horse into your wedding.
Are you including your pets at your wedding?