Posted by Georgina Bennett on 27th Apr 2014
People incorporate a range of traditions into their wedding day. One tradition which is often seen at weddings is the garter toss. This is one of the oldest surviving wedding traditions and has evolved from the Middle Ages to the fun activity that it is today.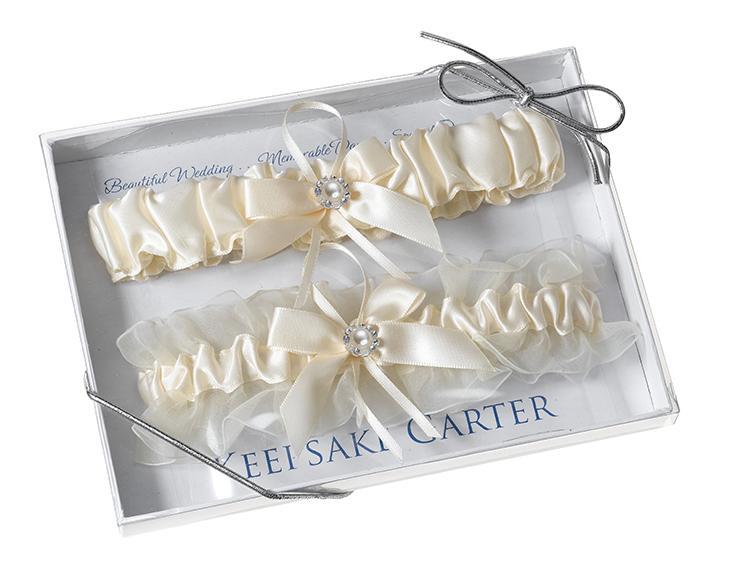 For the bride who has chosen to wear a pretty garter you will enjoy our choices of styles and colours of wedding bridal garters. If you choose a blue garter, it can also be your "something blue" choice. Bridal garters are an exquisite accessory for the bride on her wedding day, as well as being a beautiful keepsake. Bridal garters add a little fun to your wedding reception with the tradition of the tossing of the garter. If you choose a 2 piece bridal garter set, then you have one for the tossing of the garter, and get to keep one for a keepsake.
Before the removal of the garter, the bride first throws her bouquet to the single women. Garters are normally worn on the right leg. It was once popular for the groom to remove the garter with his teeth, but recently it has become more popular to remove the garter with his hands. He then tosses the garter to all of the single men present at the wedding reception. The man that catches the garter, and the woman who catches the bridal bouquet are thought to be the next to get married.