Posted by Georgina Bennett on 7th Apr 2014
Now that you have chosen the perfect rings, it is time to select a ring pillow or ring pillow alternative. By having this decorative accessory it will add the extra detail to your wedding ceremony.
A ring bearer is a young boy, often a relative of the bride or groom, who has the part of carrying the rings down the aisle. Alternatively, the best man can also have the role of carrying the rings. Traditionally the ring bearer carries the rings on a white satin pillow, often with ribbon to attach the rings. However, we also have many ring pillow alternatives to choose from.
Select from our variety of ring pillows and ring pillow alternatives to suit your theme and personal taste.
Hessian and Lace Rustic Style Ring Pillow
A perfect ring pillow accessory to a rustic style wedding.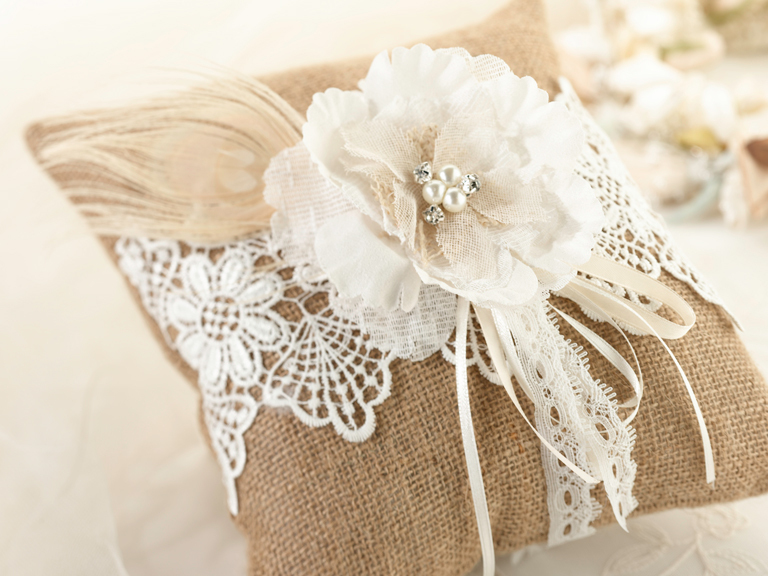 Ring Box:
A gorgeous decorative wooden piece which safely keeps the rings inside.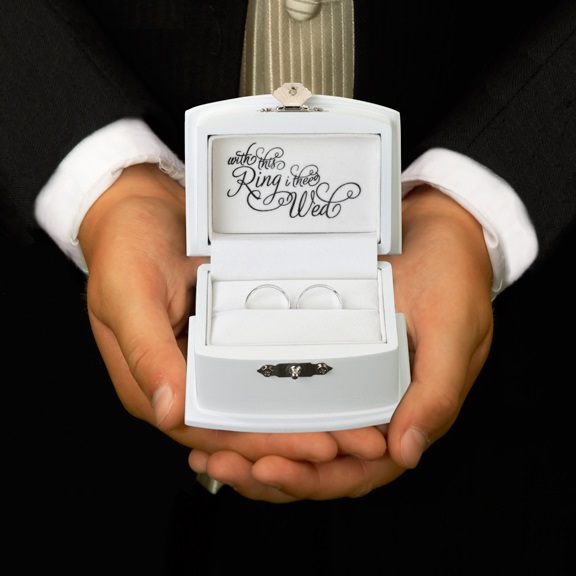 Ring Dish:
A lovely alternative to a ring pillow where the rings can be safely tied on and kept in the porcelain bowl.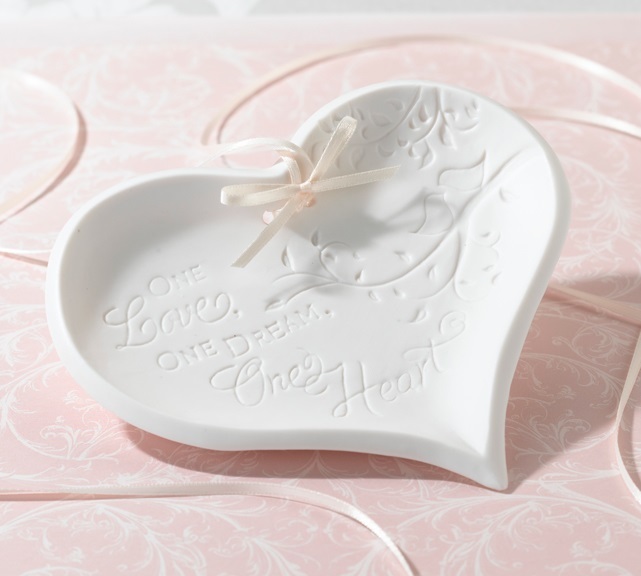 Wedding Ring Book:
A unique alternative to a ring pillow where the rings sit nestled inside this small book which tells the legend of the wedding ring.