Posted by Georgina Bennett on 28th Apr 2015
Guest books allow wedding guests to record their thoughts and well wishes for the couple. Choose from our range of lovely guest books and guest book alternatives. A wonderful keepsake to read after your big day.
Our rustic country guest book is covered in burlap hessian and decorated with lace, a natural coloured peacock feather and ribbons. It is finished with a pearl and rhinestone decoration in the centre. A truely magnificant combination of materials for a rustic wedding decoration.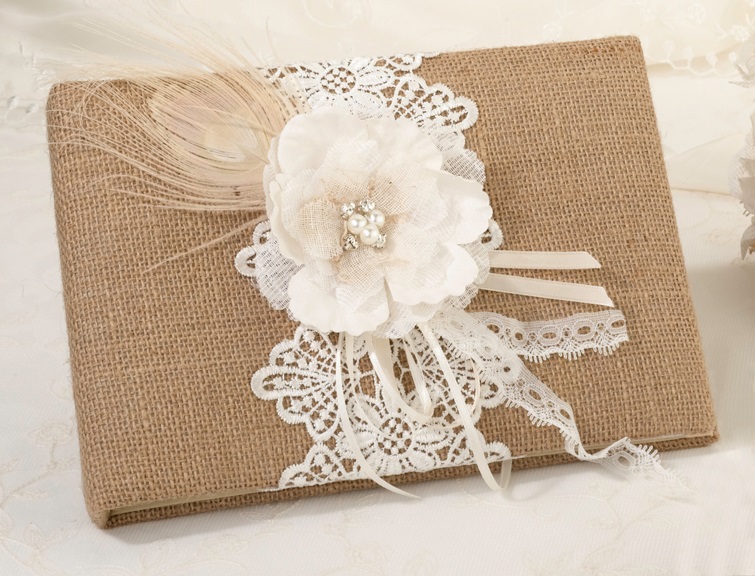 Our cream lace wedding guest book is covered in off-white lace, a cream satin sash and finished with a rhinestone broach.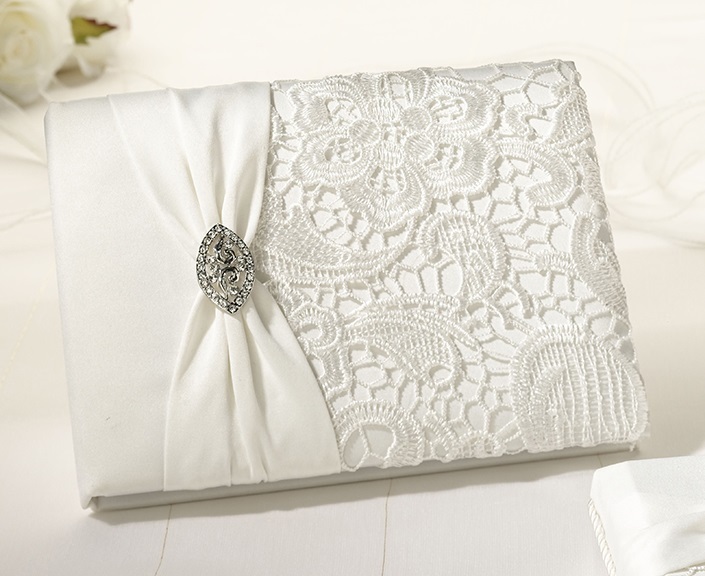 Wanting something a little more unique? These wedding wishes cards are a lovely alternative to a guest book. These cards could be placed in the centre of your wedding reception tables for guests to fill out throughout the night.
The cards have the following sections to fill out: how long you have known the couple; favourite memory; wishes and advice; most memorable event of the day; and space for them to sign their name.
These cards make a lovely keepsake, and a fun item for the newly married couple to read through after the wedding.